Description
Woly Combi Care
Woly Combi Care is a conditioning and caring product for shoes, boots or bags. It offers protection from both moisture and dirt, whilst providing care, nourishment and refreshment of colours.
The benefits of using Combi Care:
- Allows for a thorough clean on all material
- Unique formula with highly effective cleaning abilities which lifts dirt
- Refreshes original colour by removing dirt
- Quick and easy to apply
How to apply Woly Combi Care:
- Shake Combi Care and spray directly on to the shoe
- Polish smooth leathers and brush suede leather
- The shoe will become slightly wet and cause the colour to darken - do not worry, the colour change is only temporary and will revert back when it dries
- Reapply as necessary
MATERIALS: Specifically designed for multi-purpose use on a variety of materials. Suitable for multi-coloured combinations of smooth, soft and patent leather as well as suede, velours, Nubuck, synthetics and textiles.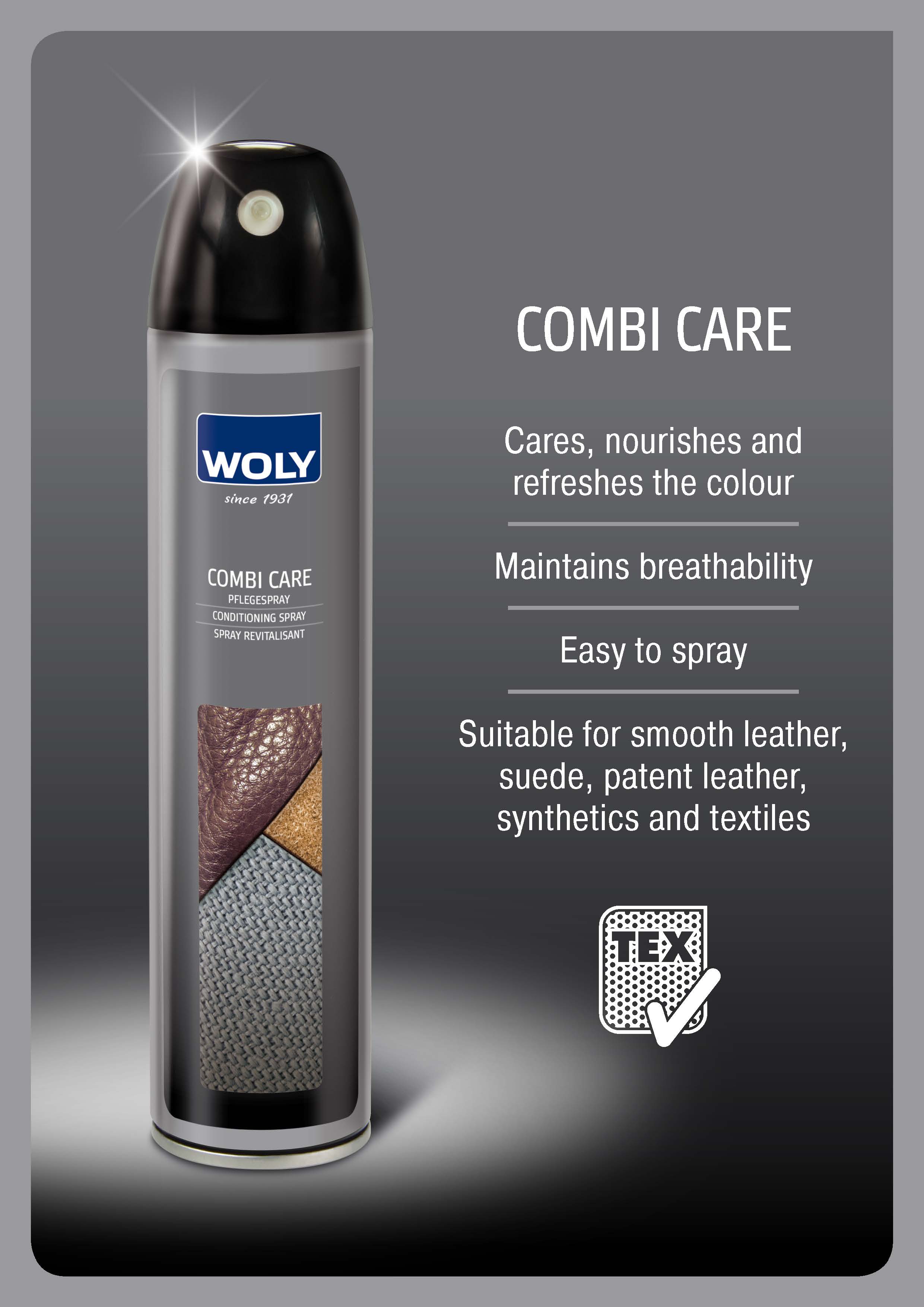 ** We are unable to ship these products overseas **