Introducing our range of handbag care products! Perfect for genuine leather and faux leather.
Caring for your handbag has always been a task as you aren't 100% sure which products to use, but we've created a fantastic range of products designed to clean, protect and restore.
Product range available to view here: Products
So, what's in the range?
. Spa nourishing balms (available in 6 colours). This coloured product is perfect for quickly and easily 'refreshing' your handbag. Applying the product with one of the cleaning cloths is the easiest way. Rub the product in to your bag (don't worry if the colour isn't 100% match, this isn't a dye product) and it'll add moisture to the leather and soften it + add protection.
. Renovation dye cream – when you've damaged your bag and you need to recolour the corner (or even a complete recolour in the same or different colour) we can definitely recommend this product if your bag has been damaged.
. Perfect Gel is a clear, conditioning, cleaning gel. Especially suited for matte and natural leathers, Perfect Gel effectively acts as a gentle cleaner for even the most delicate of leathers, without ruining the original appearance. Brilliant for leather goods, Perfect Gel creates an outstanding clean and leaves the leather smooth, supple and conditioned.
. MY my Bag Protector Spray – an all round water and dirt protector with a highly effective formula which repels snow, mud, moisture and rain. This product is for everyone and anyone who owns a bag, thanks to its easy application and amazing results.
Universal Cleaner
Intensive cleaner for use on stubborn stains and before using renovation dye cream.  Always test on a hidden area, for delicate cleaning use MY BAG Perfect Gel.
Fine Tip Brush & mixing pot
Applicator brush for fine detailing and renovating dye cream mixing pot.  Blend colours for the perfect match.
Cleaning Sponge
Natural Cleaning Sponge, the perfect tool for cleaning your bag. The dirt simply soaks into the pores of the sponge and cleans your bag efficiently.
Light Grey Polishing & Applicator Cloth
MY BAG light grey cloth is lint free so you do not get any residue when used with the range.
For use on all smooth, leather and synthetic leather.  Can be used with Spa Balm, and Perfect Gel to give your bag a perfect finish.  It can also be used with renovation dye creams for a one time use.
Dauber Brush
Applicator brush for dye cream coverage.  Use in conjunction with touch up brush.  Always use dye cream sparingly.
Goat Hair Fine Soft Brush – Medium
Softest natural Goats Hair Polishing brush creates a stunning shine to the finest of leathers. The soft, velvet-like hair is gorgeous to touch, and highly effective in polishing your leather goods after applying your chosen polish.
Pristine
Special Care product for Synthetic & Patent leather. Removes finger marks and smudges from the surface whilst nourishing to prevent cracks. Maintains the supple feel of the leather and intensifies colour tone and shine.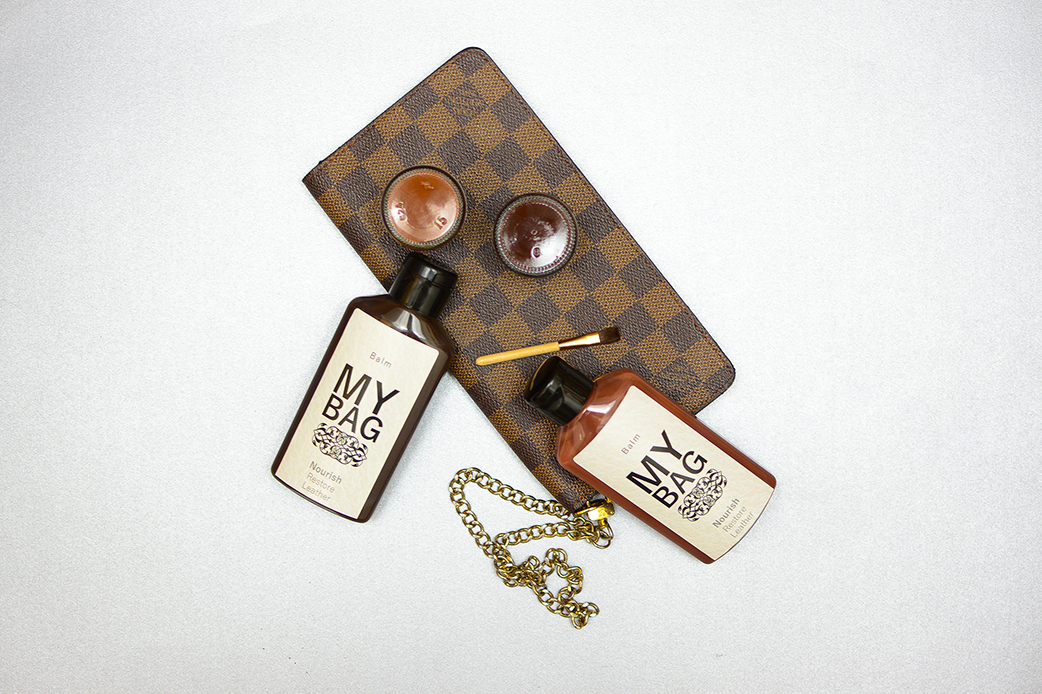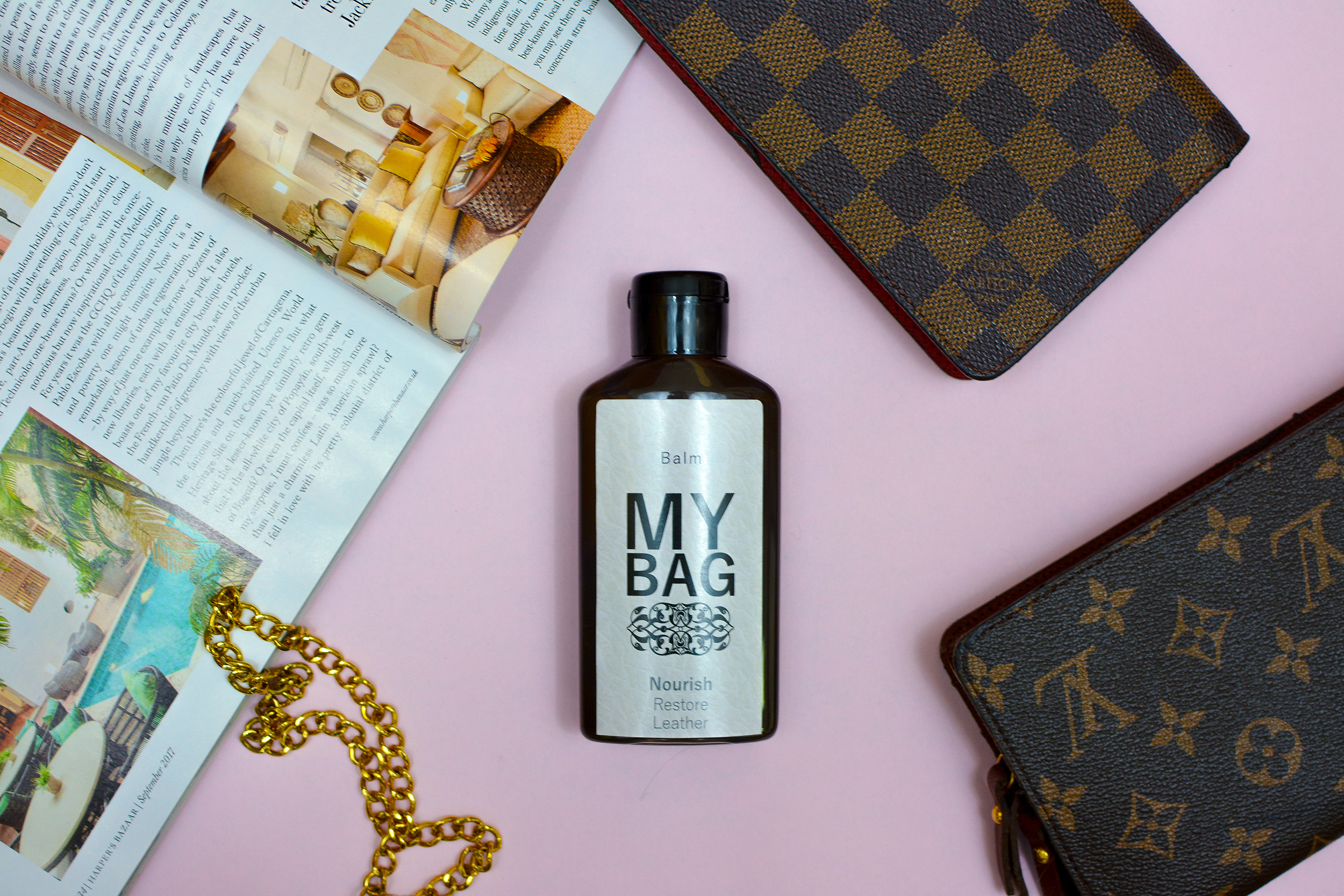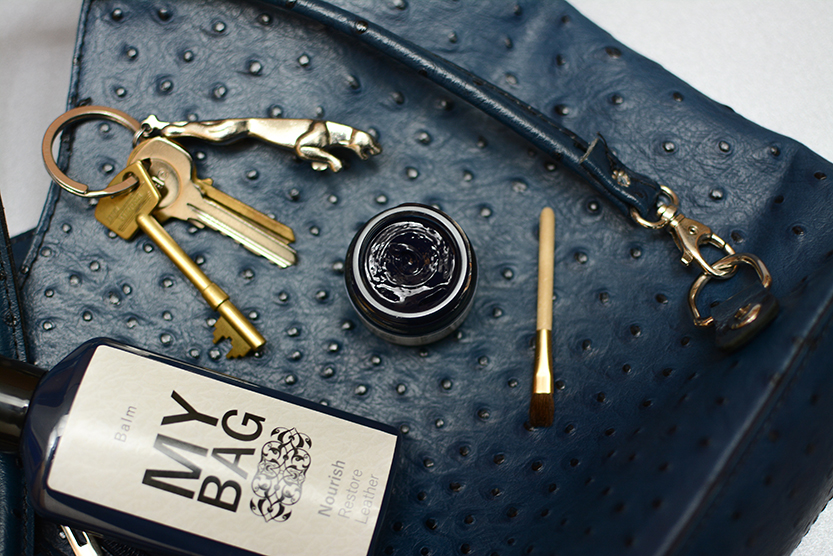 Published 11th October 2018